Colette Wolff - Platypusnow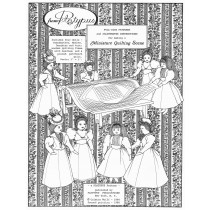 Platypusnow... Selected Vintage Platypus Patterns from the PLATYPUS collection originally designed and published by Colette Wolff during the '70s and '80s and sold through PLATYPUS mail order catalogs.
Meet Colette Wolff - Click To See Profile!
***November 2020 - We are sad to announce that Colette has passed away. She will be deeply missed by dollmakers worldwide. Her family is keeping her doll designs available for future generations of dollmakers.
Designs are Presented in Quality Detailed Pattern Booklets!
- 8½" x 11" multi-page booklets.
- Annotated, precision-matched patterns, printed on 11" x 17" sheets.
- Detailed, clear, step-by-step instructions with numerous line drawings.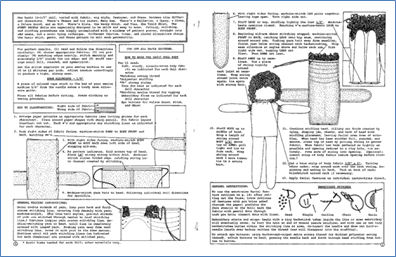 Example of Two pages from a PLATYPUS pattern booklet.
Colette has converted vintage color slides of some of her original prototypes into digital format for you to see. Take a look at color photos of Bridget, 4 Little Dolls, Cloth Train, Giggle, Muslin Angels and Veronica with her 5 costumes below.
- Patterns Labeled
are Paper Patterns, Printed and Mailed
- Patterns Labeled
are E-Patterns, PDF Instant Download
*** All patterns are available in PRINT with several also available in PDF format.